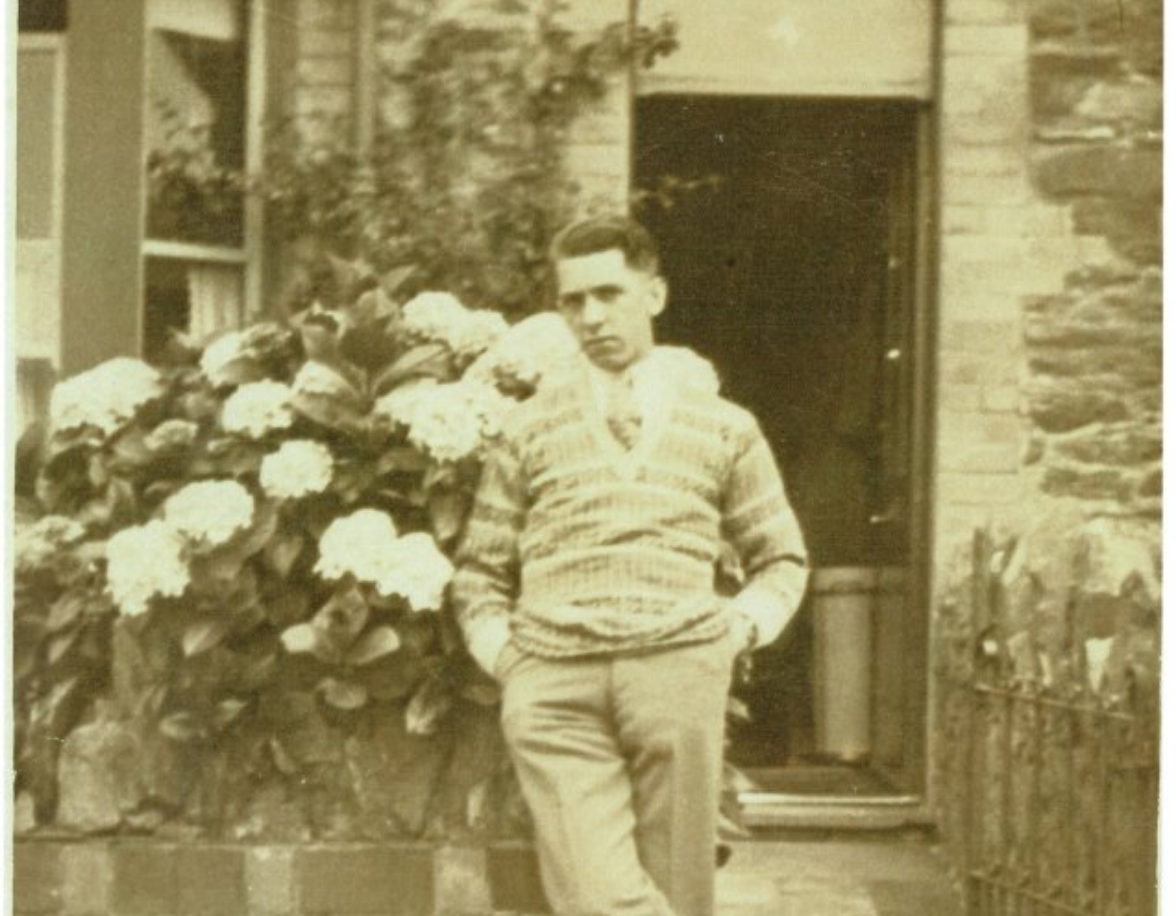 Character & Hard-work
Frank Investments is named after Frank Sedgwick, an engineer with an eye for detail. He was a characterful and determined individual who was well-known and loved for these qualities. Frank was born in Liverpool, he took his work seriously and with great pride. He was always focused on building a future, helping those around him and working to the highest of standards.
That ethos is embedded in Frank Investments and the people we work with who include individuals, families, entrepreneurs and others who share the same goals of protecting and building wealth for the next generation.
Timeline
1930s

Frank Sedgwick, Team Player

Frank was a team player something that he embodied his entire life and something that each and every team member embodies today. The image is circa 1930's

1940s

Frank Sedgwick, devoted to family

This is Frank and his two children, he was dedicated to providing for his family and ensuring that all people in the community were looked after. One of the children in the image is Peter Sedgwick, who grew up with Frank's determination and who is our co-founder's father.

1987

Peter Sedgwick, Chief Executive, Schroders

Peter Sedgwick has a long and successful career in Funds Management. His son, Paul Sedgwick, Frank Investments' co-founder, was exposed to finance his entire life, not surprisingly following in his father's footsteps with a career in the City.

1998

Peter Sedgwick, Chairman, Schroders

He ultimately ended up leading Schroders as Chief Executive and then Chairman.

2000

Paul Sedgwick, your word is your bond

Paul has had a very successful career in the City. He is a strong believer in traditional values and strength of character – something that Frank also held in high regard.

2000

Paul Barry Walsh, a natural entrepreneur

Paul has had a long successful career in the information technology sector. Having developed a number of businesses in the sector and successfully selling them. He is also focused on Philanthropy and giving back by helping people succeed, one way he does this is via his charity The Fredricks Foundation.

2009

Paul Barry Walsh & Paul Sedgwick

Paul Barry Walsh and Paul Sedgwick jointly started Frank Investments with the aim of offering high-quality bespoke service and discretionary investment products to like-minded people, who are focused on wealth preservation and creation.

2020

Peter & Paul Sedgwick

Peter Sedgwick was an advisor to Frank Investments for a number of years prior to retiring completely.
The Beginning, A Partnership Based on Sharing Skills and Experience
Frank Investments was founded in 2005, born out of the desire to protect generational wealth and to share the founders' skill and experience with others. In 2000 Paul Barry-Walsh's business SafetyNet was sold, providing him with sufficient capital to start considering his investment options. Barry-Walsh discussed what he would do next with his friend and investment professional Paul Sedgwick. They began to consider legacy; where it starts, how it lasts, and what is required to truly leave a mark.
Paul Sedgwick left the city to further this mission with Paul Barry-Walsh and Frank Investments was formed. They wanted to create an ethos with transparency at its core, and put people first and foremost. Howard Weller joined and brought with him years of experience in corporate finance and equity research.